RVA Massage and Wellness
Groupon's Best of 2012 and 2013
Richmond, VA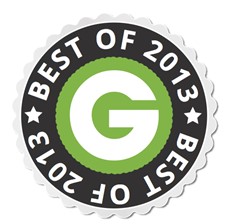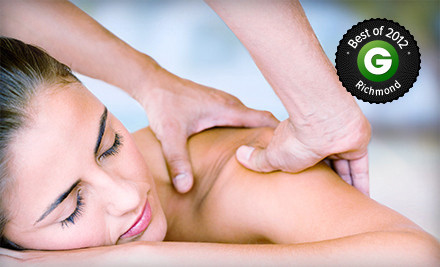 Welcome, Groupon Customers!

We are excited to introduce you to our space and for you to meet our Certified Massage Therapists. Here's some info regarding your recent purchase:
This offer is valid for new clients only or clients who have not been to see us in the last 12 months.
You may upgrade your session to ninety minutes. You may add this service at an additional cost of $35 for each session you wish to upgrade.

Your Buy One Get One Free Offer is non-transferrable. This means that both massages must be used by the same person.
Both massage appointments must be scheduled and completed prior to the expiration date.
Please use the online booking system located on the www.RVAMassage.com home page. Just click the "book now" button and follow the instructions on the screen.
Please make sure to take advantage of both massages by promptly following up your first appointment and scheduling your second massage, based on your therapist's recommendation for your return visit.
Failure to provide 24 hours notice of cancellation may result in Groupon customers being charged up to the Groupon voucher sell price.
Feedback from Our Groupon Customers:
Customer Comments

I have been extremely satisifed each time I've been there continue with the good work. I can't see where you would need to improve on anything. The service was great, atmosphere peaceful and the staff very pleasant. Thank you such for taking such good care of me.

I can't even begin to describe how great my experience as been at RVA Massage and Wellness. It's a really warm and inviting place, with an easy to use website (for booking) and extremely knowledgeable massage therapists. I've been all over the city trying to find the right fit and I've finally found it. You won't regret it!
RVA seems like a great relaxing place that I wish could be a weekly stop for me. Their staff is excellent, the facility is beautiful inside and provides a relaxing environment.
Traci was great. Excellent massage.
Awesome service!
Thanks so much! I will be a repeat customer
Great! Will return!

I'm looking forward to my next service!
Great Massage!
Wonderful massage. Will go again.
Great massage center! I will be back but I never would have found you without Groupon!
That was probably the best massage I've ever had.
I had a very nice massage and she concentrated on areas that I asked her to.
Great massage, very professional, fantastic location, great room set-up! Will be my massage "go to" place from now on! Thanks!
I really appreciated the serene environment and how comfortable the staff made me feel at RVAmassage. Thank you and I wish great success for this business.
Wonderful experience all around!

RVA Massage and Wellness, LLC
6519 Dickens Place
Richmond, VA 23230
(804) 288-9355 (WELL)